In the most populous city in Texas, wedding venues book pretty early. Here's a list of the our favorite venues to perform at in Houston. If you are interested hosting a party ort wedding reception, consider booking you favorite Houston venue early (12-18 months in advance).
---
Here is our favorite list of Houston Venues that we've worked with:

1. Junior League of Houston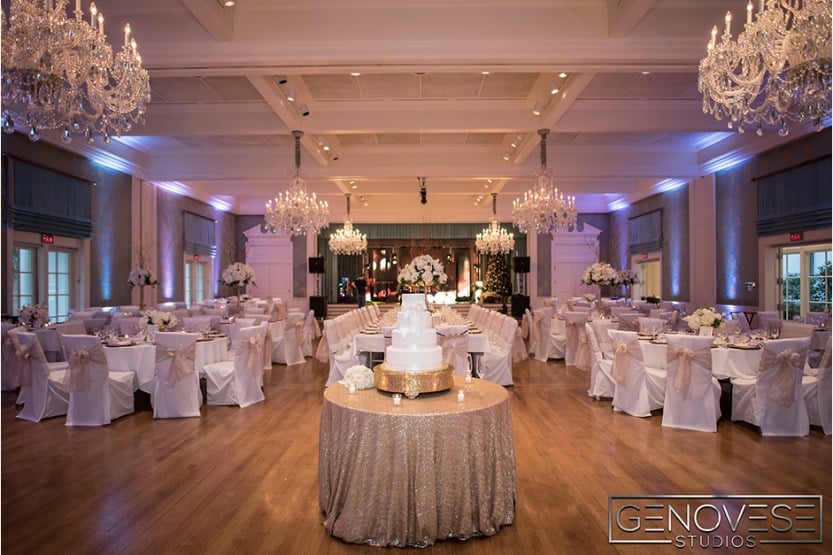 Wonderfully decorated like every beautiful English home or bed and breakfast I have ever been to but with incredible elegance. The gardens alone are worth the visit.

According to Yelp, 100% of the people from their site who have hosted events here have said the pricing was more reasonable than they thought. With extensive menu and bar options. This make a great place to host a private event or wedding. More information can be found at: https://www.jlh.org/
2. The Corinthian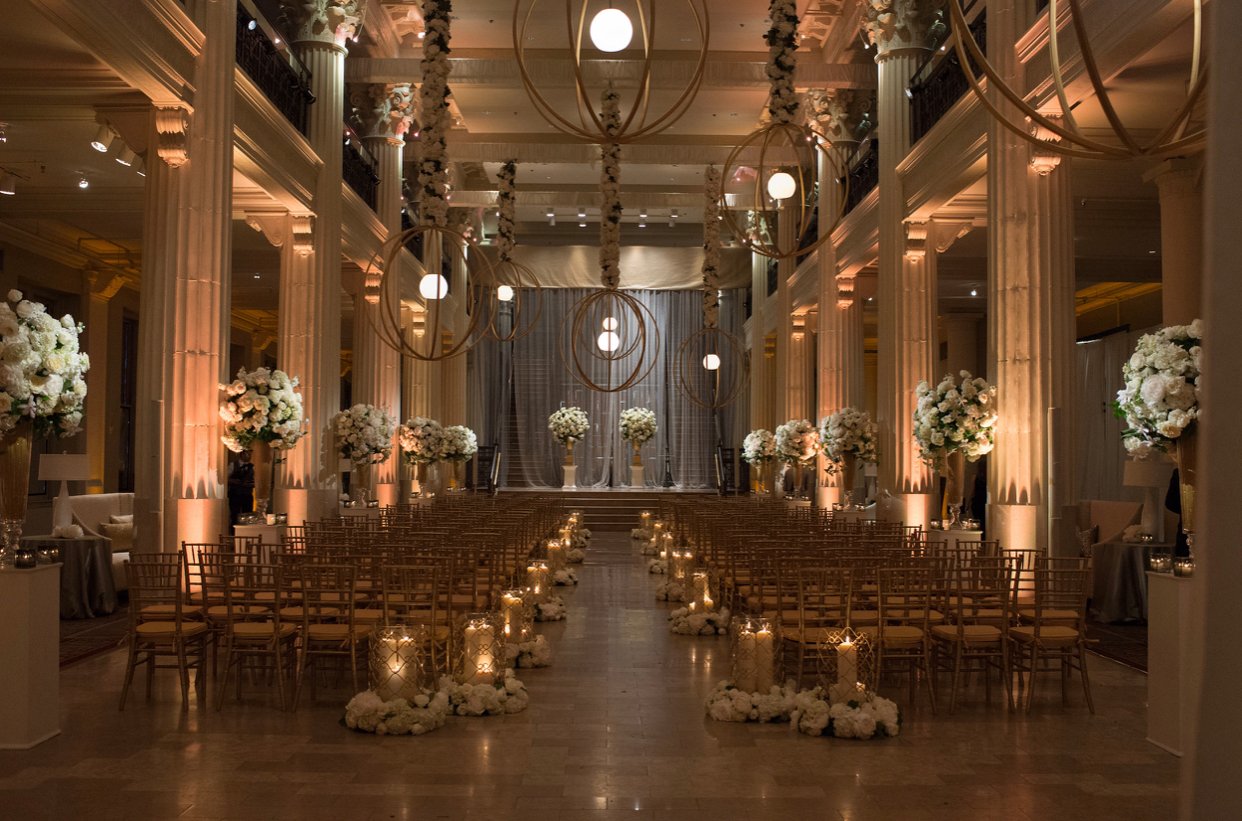 This venue starts with the "WOW" factor. Stunning as a stand alone, this still makes the perfect canvas for additional decor. Neo-Classical columns, Marble floors, bi-cameral staircases, partially describe the beauty inside. With entrances on two major streets, load in for your wedding band or DJ easy. With an A-List of vendors from decor professional, audio visual experts, houston party bands, his venue sings luxury. For more info go to: https://corinthianhouston.net/wp/
3. Bell Tower on 34th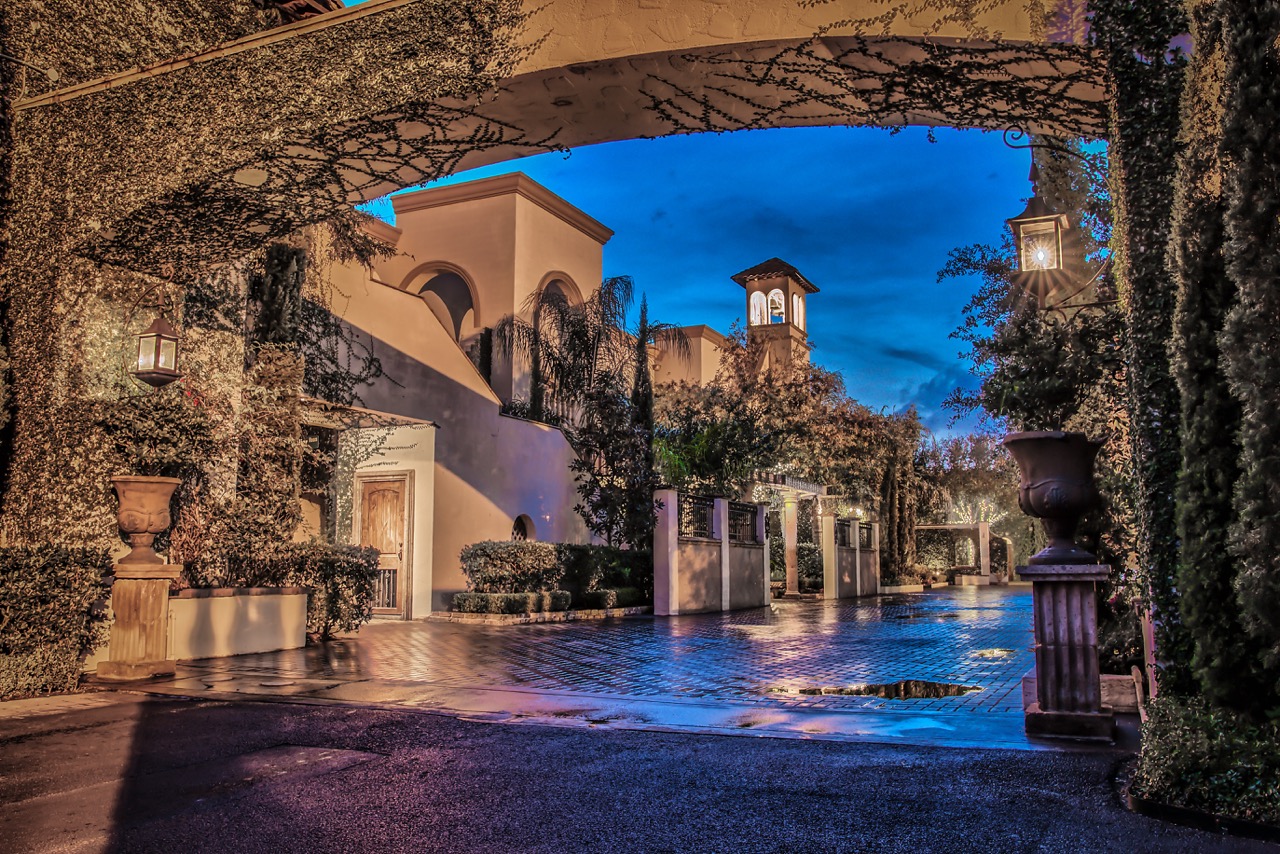 With several rooms to choose from, this venue offers a variety options for different party sizes. Home of Chef Sergio Arellano this venue's kitchen prepares some very delicious food! This full service venue offers planning services as well. For a full list of services offered, go to: https://thebelltoweron34th.com/
LOOKING FOR THE BEST BAND FOR THESE VENUES?
4. The Crystal Ballroom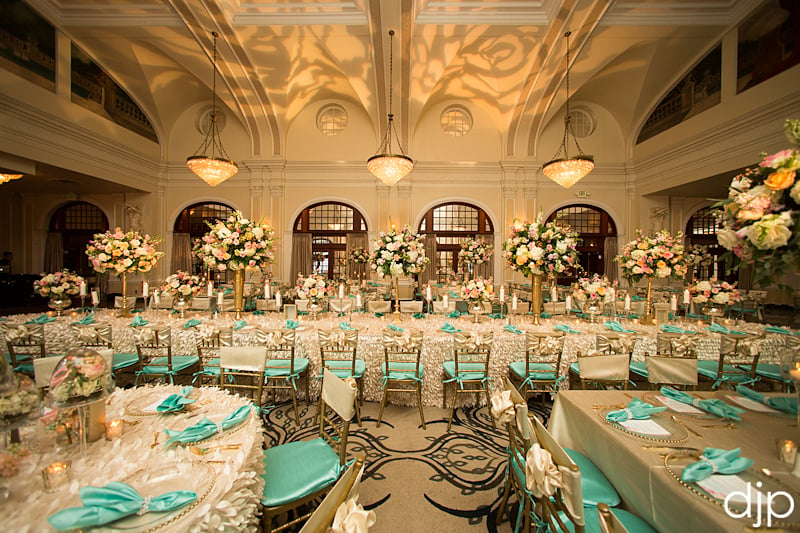 Located in what was the Rice Hotel the now condominium still holds the jewel of the Crystal Ballroom. Originally this was the capitol of the Republic of Texas. Built in 1913 this definitely a historic landmark. It still holds its original design. However it has been modernized with a built in stage for your dance band or DJ, lighting console for effect, and a sound system for announcements. For more information go to: http://www.crystalballhouston.com/
5. Houston Museum of Natural Science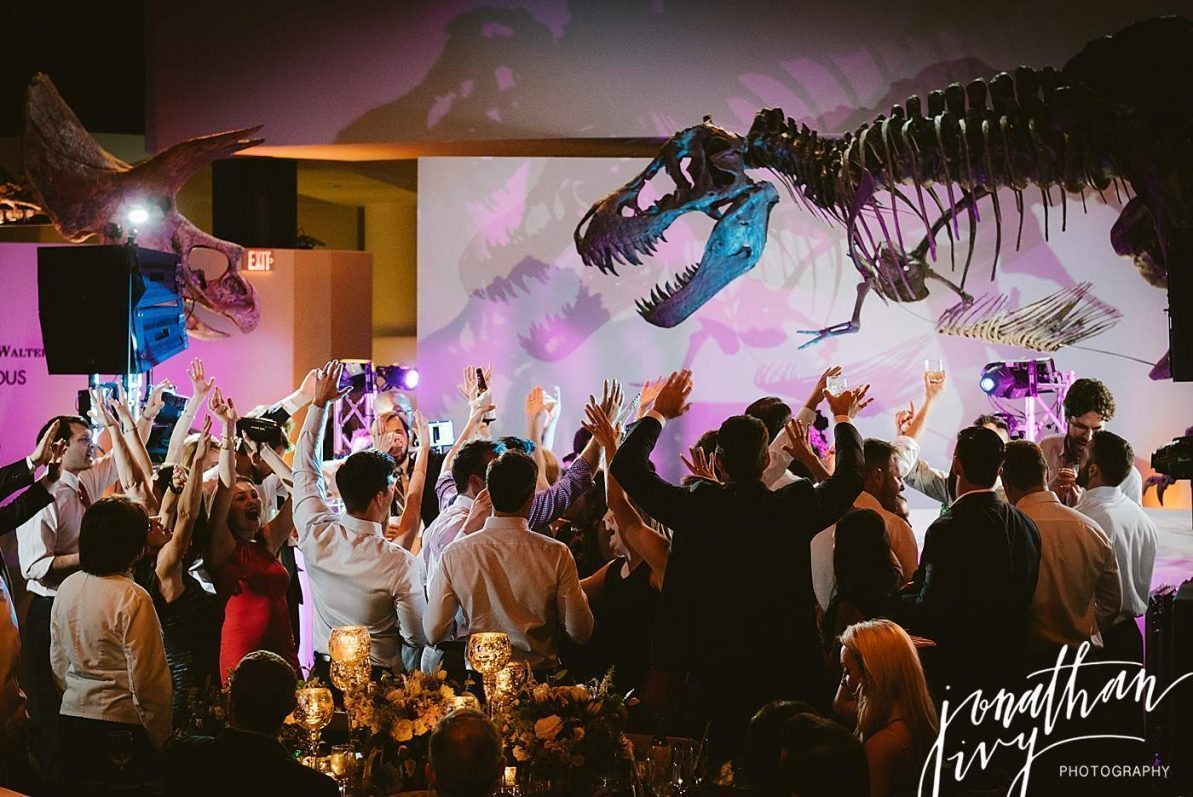 What can we say? The dinosaurs do it! But it doesn't stop there. You can find the coolest sites in science here. Everything is a conversation piece. Imagine dazzling displays of gems as the perfect background for you live band. This venue also has a cool customizable lighting system in many of their rooms. If inside isn't enough, outside space is available for ceremonies and small presentations. For more information visit: http://www.hmns.org/hmns-at-sugar-land/rent-the-museum-at-sugar-land/
6. Houston Country Club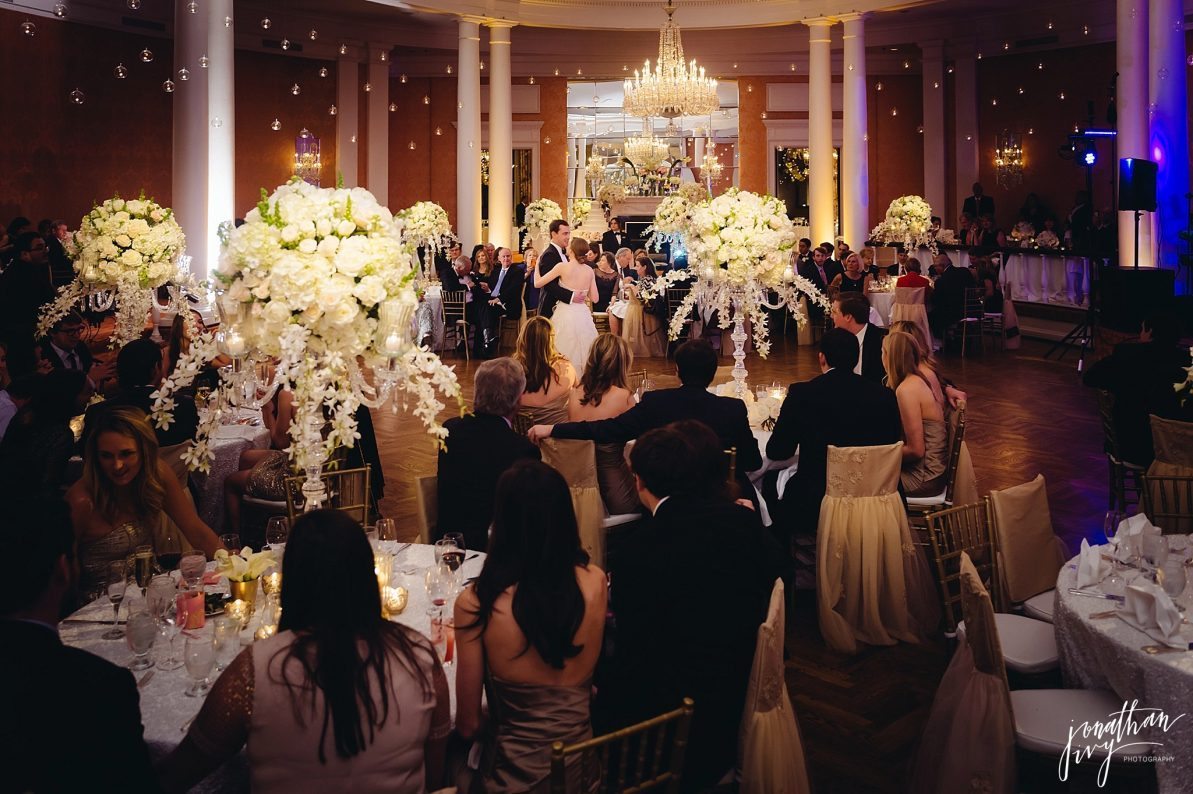 Founded in 1908 this venue is a staple in Houston. Their oval shaped ballroom makes every seat in the house a great one. Floor design most commonly includes lining the tables and seat around the dance floor, which means it a very short walk to the dancefloor from any seat in the house! This is a private club and membership may be required. For more information go to: https://www.houstoncc.com/
7. Cohen House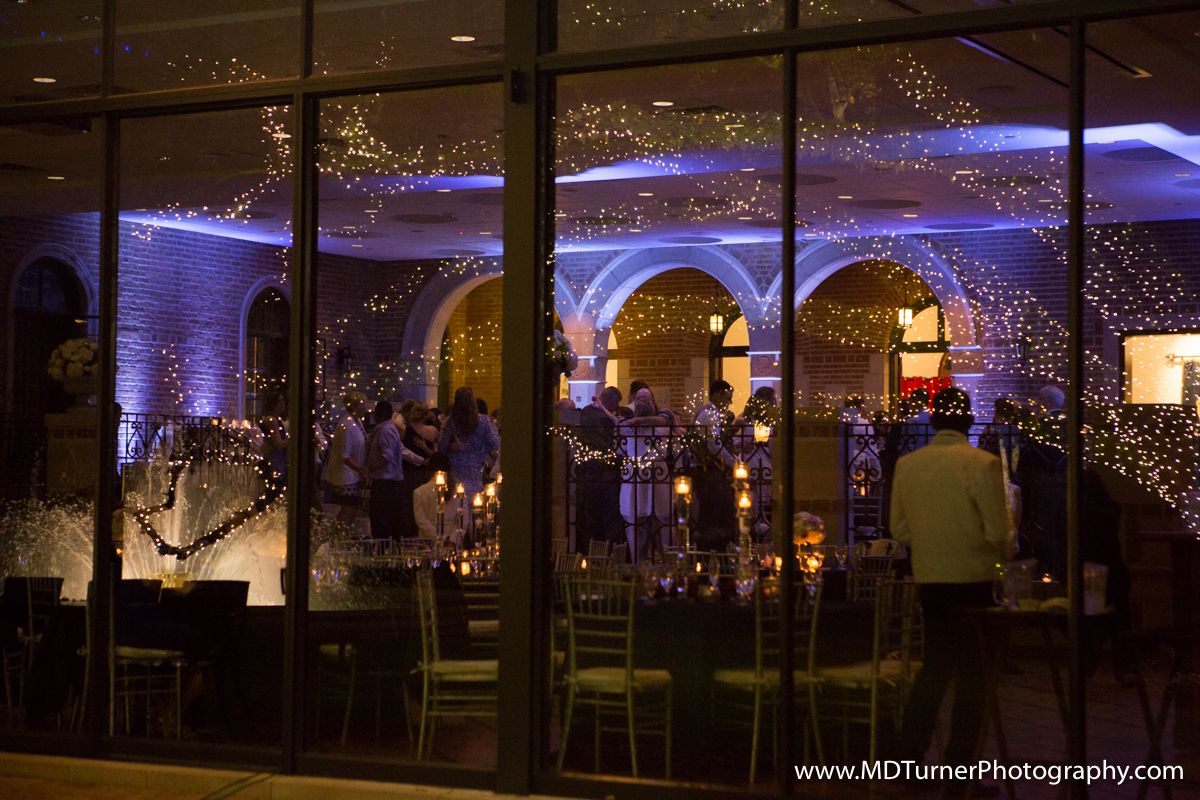 Located on the campus of Rice University, The Cohen house is said to be a rare example of fine dining. Built in 1927 this venue is a piece of Houston history. With stone portraits and arches, unfinished brick on the inside, huge windows on the outside, this is where classic history meets modern. Their outdoor space is perfect for wedding ceremonies and cocktail hours. For more information go to: http://facultyclub.rice.edu/
8. Houston Racquet Club

This venue boasts the largest built in dancefloor in the city. The arched ceiling, wooden columns and elevated stage make a great backdrop to the event or wedding band of your dreams. The service staff is friendly and this venue can hold up to 300 people comfortably. For more information click HERE

LOOKING FOR A WEDDING OR EVENT BAND?
Here are a few things you may want to keep in mind when looking for a wedding or event venue in houston
Capacity - Floor design can affect capacity. Be sure to allow for an increased head count, dance floor area, and stage for your band when looking at venues.
Room access times - Can you vendors like flowers, caterer, and band get into the venue early for set up? How much time will the venue allow for them to break down? Ask before booking to avoid any additional costs on the back end.
Parking - Once you get the room, where will your guests and vendors park? If possible, try to work parking into you deal on the front end to avoid a parking headache or fees on the back end.
---